UPSIDE is approved for sale in the US! Here's what you need to know.
Nearly eight years ago, we started the first cultivated meat company in the world, driven by our CEO, Dr. Uma Valeti, a small team of scientists, and one very big idea: that we could change the world for the better by changing the way meat comes to the table. Today, we're beyond thrilled to announce that we've made history again — UPSIDE Foods has now received approval from the U.S. Department of Agriculture (USDA) to produce and sell our cell-cultivated chicken in the United States!
This historic milestone is the culmination of years of dedication, ingenuity, and resilience from our team and supporters and marks the beginning of a whole new era in meat production. Most of all, it means that soon, Americans will be able to enjoy delicious meat that doesn't involve the slaughter of billions of animals every year.
Here are eight things you need to know about our USDA clearance, why it matters, and what happens next.
1. UPSIDE Foods' cultivated chicken is approved to sell in the United States!
We know, we said that already — but folks, this is BIG. We were the first in the world to receive the US FDA green light (back in November 2022). With this latest news, we've crossed another big milestone and have now received full regulatory approval from both the U.S. Food and Drug Administration (FDA) and the United States Department of Agriculture (USDA) to produce and sell our delicious cultivated chicken. 
Securing green lights from both of these U.S. regulatory bodies has always been a priority for UPSIDE. Regulation of cultivated meat mirrors that of conventionally-produced meat. With conventional meat, the FDA oversees the safety of new ingredients used in meat and poultry products and regulates live animals to be used as food up until they are presented for slaughter. At the point of slaughter, the USDA takes over jurisdiction to oversee slaughter, meat processing, packaging, and labeling.
For cultivated meat, the FDA oversees the sourcing, selection, and growth of the cells and all components and inputs used in the production process. USDA takes over when the cells are removed from the sealed cultivators (what we call "harvesting").
2. Our team has now achieved all three key regulatory milestones:
In order to be cleared to produce and sell cultivated meat, UPSIDE's world-class team of food scientists, molecular biologists, and technical engineers passed three extensive regulatory steps: 
"No Questions" Letter from FDA — November 2022
— In November 2022, UPSIDE received the world's first "No Questions" Letter (NQL) from the U.S. Food and Drug Administration. After rigorous evaluation of our products and processes, the FDA accepted our safety conclusion.
USDA Label Approval — June 2023
— Receiving a label approval from USDA means that we've demonstrated full compliance with all pre-market requirements for labeling. USDA reviewed our label, including the name of the product, ingredient statement, and handling instructions, and has concluded that our label is truthful and not misleading. Also, this means that all of our cultivated chicken that passes USDA inspections will proudly bear the USDA mark of inspection on our packaging!
USDA Grant of Inspection (GOI) — June 2023
— Receiving a GOI from USDA means that we've met the applicable federal requirements and standards to operate as a meat establishment and are allowed to process, package, and sell our cultivated chicken in the United States under the inspection of USDA's Food Safety and Inspection Service.
As you might expect, the processes for completing the full U.S. regulatory review with FDA and USDA were thorough and rigorous. For a nerdier deep dive into how all of the regulatory stuff works, check out this Explainer.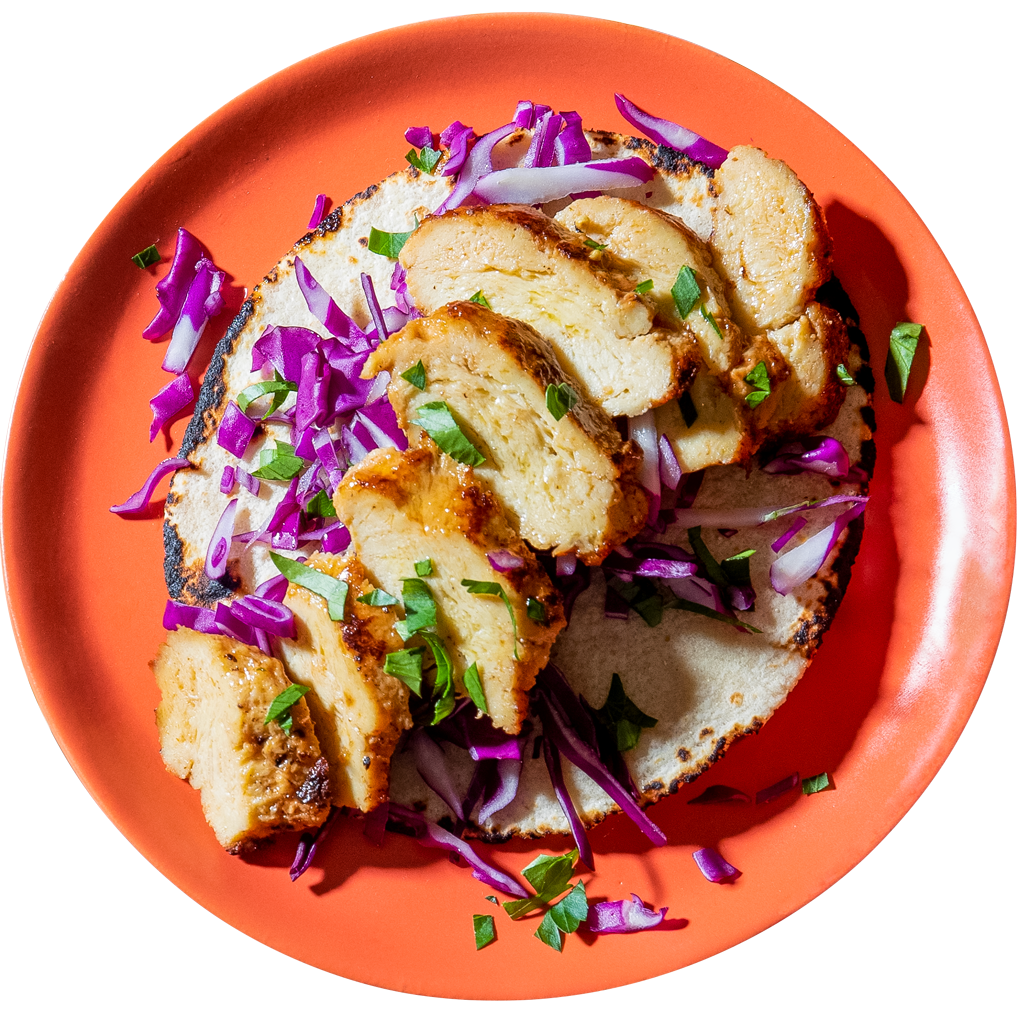 3. Cultivated meat is meat.
Not to get bogged down in semantics, but we can't overstate this: We're making meat! Cultivated meat is a brand-new product category, so we understand that there's a lot of confusion out there about what it is and what it isn't. For one thing, cultivated meat is not vegan or vegetarian. It's not a meat alternative — it's meat! UPSIDE's cell-cultivated chicken is more than 99% chicken cells and is the most complex cut of cultivated meat ever produced. Anywhere. The only difference is how we make it. 
Instead of raising and slaughtering billions of animals to produce meat, we grow our meat from real animal cells. In a nutshell: we take a sample of cells, place them in a vessel called a cultivator, and feed them the right blend of nutrients to multiply and grow. After two to three weeks, the meat is harvested, formulated, and ready to enjoy. The process of making cultivated meat is similar to brewing beer. But instead of growing yeast or bacteria, we grow animal cells! 
One last critical note on this: Our cultivated chicken will bear the same USDA seal you'll find on all meat products. Our meat and meat products are subject to the same inspection process as conventionally produced meat because, well, it is meat!
4. We're making delicious meat at our production facility — and it's EPIC
UPSIDE's cultivated chicken is produced in our world-class Engineering, Production and Innovation Center, which we affectionately call EPIC, located in a neighborhood just outside of San Francisco. 
Now that we've received clearance to begin commercial production, we can continue the process of scaling. We need to scale our own facilities and processes and our supply chains, too. (For example, many of the nutrients our cells need to grow have never been required at large, food-scale quantities and costs before.) We are working on this every day. 
While we will launch with our smaller-scale processes, our large-scale cultivators at EPIC can produce up to 50,000 pounds of cultivated meat across our portfolio of products every year, with a projected expansion capacity of up to 400,000 pounds. And we've got even bigger plans: We're already at work on a larger space that has a planned annual capacity of millions of pounds of cultivated meat products. 
We've designed EPIC to be a place where people can come and see for themselves how cultivated meat is made. To learn more about EPIC and our production process, check out our virtual tour or add your name to the waiting list for a tour IRL!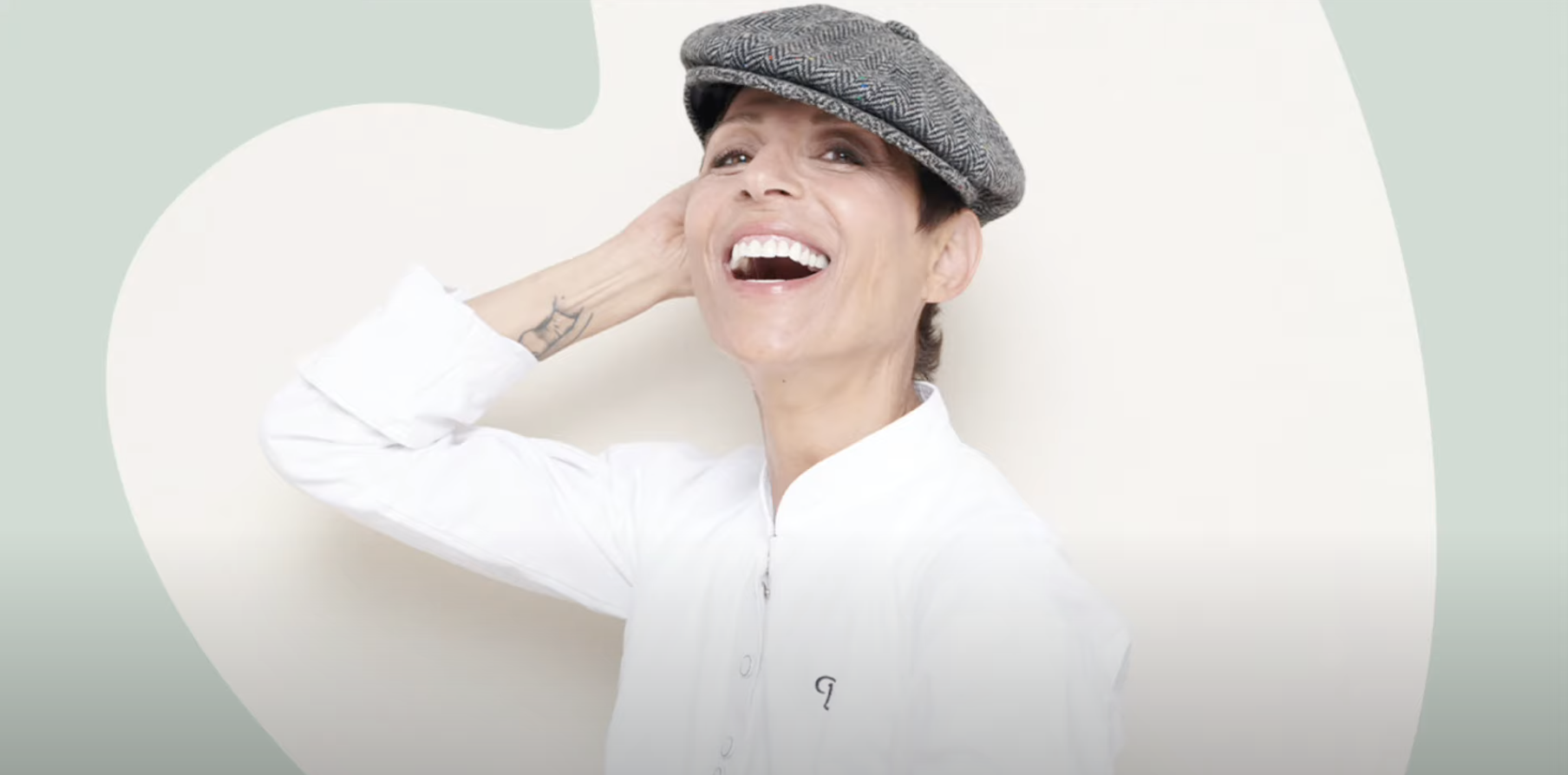 5. Soon, you'll be able to eat delicious UPSIDE cultivated chicken at one of the coolest restaurants in the country.
We're thrilled to share that our cultivated chicken will soon be available to the public for the first time at San Francisco's Bar Crenn, prepared by 3-Michelin Star chef Dominique Crenn. Chef Crenn is a friend and partner of UPSIDE's and a long-time champion of sustainable food systems. Chef Crenn has developed an exquisite signature dish featuring UPSIDE cultivated chicken that will be available soon. 
Stay tuned for more details about our ongoing events and how you can book a reservation.
6. Did we mention that we're proud of our team?
This is some horn-tooting, but bear with us: We want the world to know how proud we are of the entire UPSIDE team. It is immeasurably difficult to reimagine something as fundamental as the way meat makes its way to the table and to inspire a new industry in the process. And it would never have happened without a dedicated community of passionate, whip-smart visionaries showing up every day in pursuit of our mission. 
We're changing the world together. If you're interested in being part of the UPSIDE story, check out our open roles.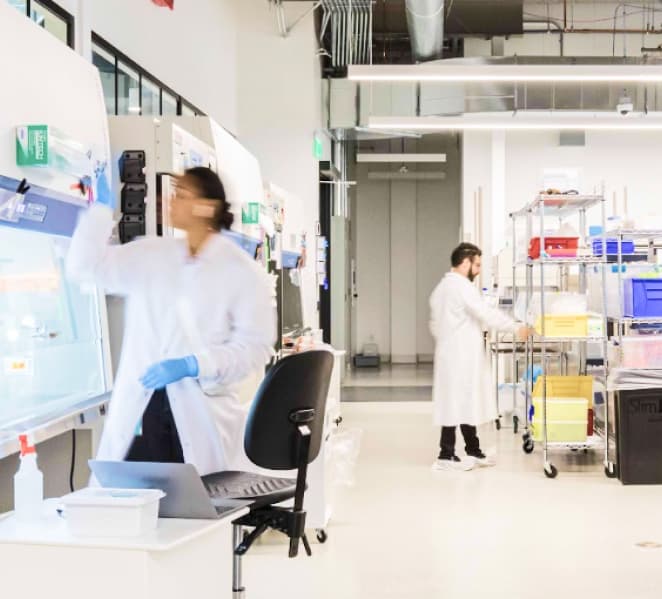 7. There's still a lot of work to do…
As a company and as an industry, we've made an almost unfathomable amount of progress in the last eight years. But in many ways, our biggest challenges lie ahead. In 2022, Americans consumed about 75 billion pounds of red meat and poultry. That's a lot of meat, and demand is still growing!  
That's why we're excited to take the next step of our journey and start serving UPSIDE cultivated chicken to the world. Tasting is believing! 
8. … and we're as committed as ever to making meat a force for good.