The UPshot: What Goes Into Making Cultivated Chicken Delicious?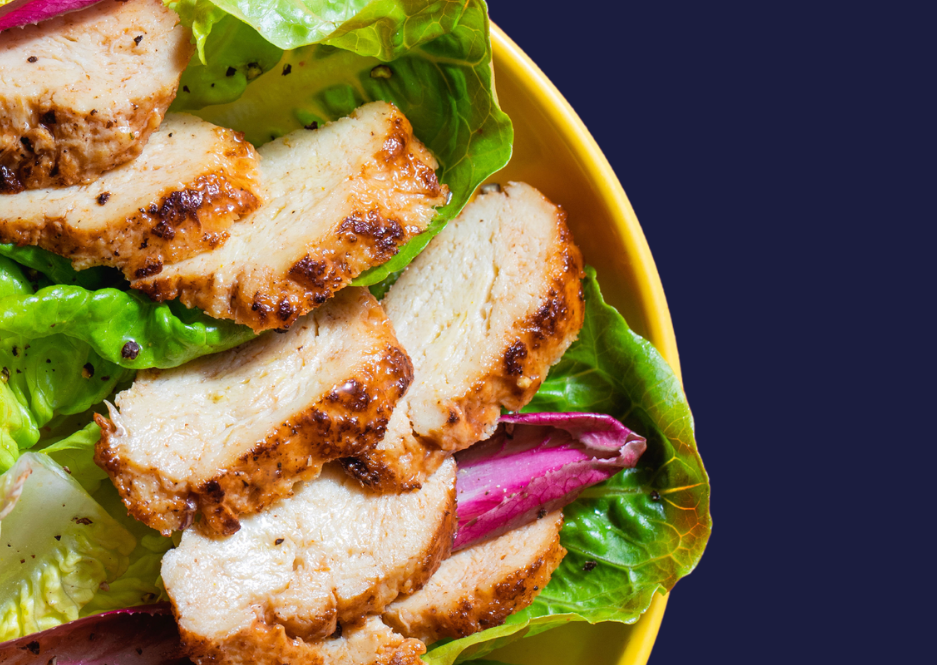 Have you ever wondered how we humans taste our food? (Spoiler alert: this is something we at UPSIDE spend a LOT of time thinking about.) Our sensory perception and the way we experience flavors are key factors most of us don't consider as we chew, but at the end of the day, these are a big part of what makes eating enjoyable and what makes food, well, food!  We compare flavors and textures using a library our brain has built throughout our lives. For most of us, chicken tastes like chicken because "it just does" – it's what we know.
But what about UPSIDE's cultivated chicken? How do we know that UPSIDE's cultivated chicken delivers the same sensory experience as conventional chicken? At UPSIDE, we have a whole team dedicated to understanding our perceptions and experiences of food, and their job is to ensure UPSIDE's chicken meets your brain's expectations for "chicken." This crew of experts has spent years forging a new path for the cultivated meat industry; these are some of the questions they're most commonly asked.  
Wait, isn't your cultivated chicken chicken, and therefore should already taste… chicken-y?
Yes! Our cultivated chicken is grown directly from real chicken cells, which contain the potential to taste exactly like the chicken you know and love. But as we're on a journey to perfect the science, we need to measure the "chicken-yness" of our chicken along the way to understand if we're giving the cells what they need to reach their full delicious potential! If they're not meeting the mark, chances are there's something we need to tweak in our process or in their cell feed so they can thrive. The more data we have on how our process impacts the ultimate flavor, the better our chicken will be. Knowledge is power! 
How do you know when you've got it "right"?
Using a panel of experts trained to sense over 120 different attributes in food, we have them evaluate a variety of conventional chicken products as well as our cultivated chicken. Throughout the tasting, the panel ranks each sample on a number of different flavor, aroma, taste, and aftertaste attributes (think things like "savory," "white meat," "salty," etc.). From these observations, each sample's unique "flavor fingerprint" emerges. To ensure that UPSIDE's chicken tastes like chicken, what we're looking for is little to no difference between UPSIDE's "fingerprint" and that of conventional chicken.  
So what have you learned?
So far, our findings show that UPSIDE's chicken has color, flavor, and texture attributes that match conventional chicken. Some differences were observed in the intensity of these attributes, though all within the range of conventional chicken. This suggests that UPSIDE chicken – as it stands today – can provide a comparable sensory experience to conventional chicken. It's no secret that our ultimate goal is to match or beat the flavor of conventional chicken, and we're working hard every day toward that goal! 
Does any of that impact how you cook with it? 
UPSIDE chicken is just as versatile as conventional chicken precisely because of their similar fingerprints. You can sear it, roast it, grill it, prepare it any way you like, and behaves like conventional chicken. Chicken tacos and fried chicken sandwiches are some of our favorite go-tos in our in-house kitchen. The options are endless, and the sensory experience is super satisfying.
Sounds delicious… how can I taste it? 
Great question! Since UPSIDE has cleared all regulatory approvals for sale in the U.S., we're starting the process of bringing our first product to consumers. In the meantime, our cultivated chicken will be part of a special monthly service at Bar Crenn in San Francisco. Check out our social channels or sign up for our newsletter to be the first to learn how to snag a reservation.
So what's the UPshot?
When it comes to taste and texture, our cultivated chicken is delicious and has potential big upside for animals, people and the planet!