The UPshot: How do the FDA and USDA regulate cultivated meat?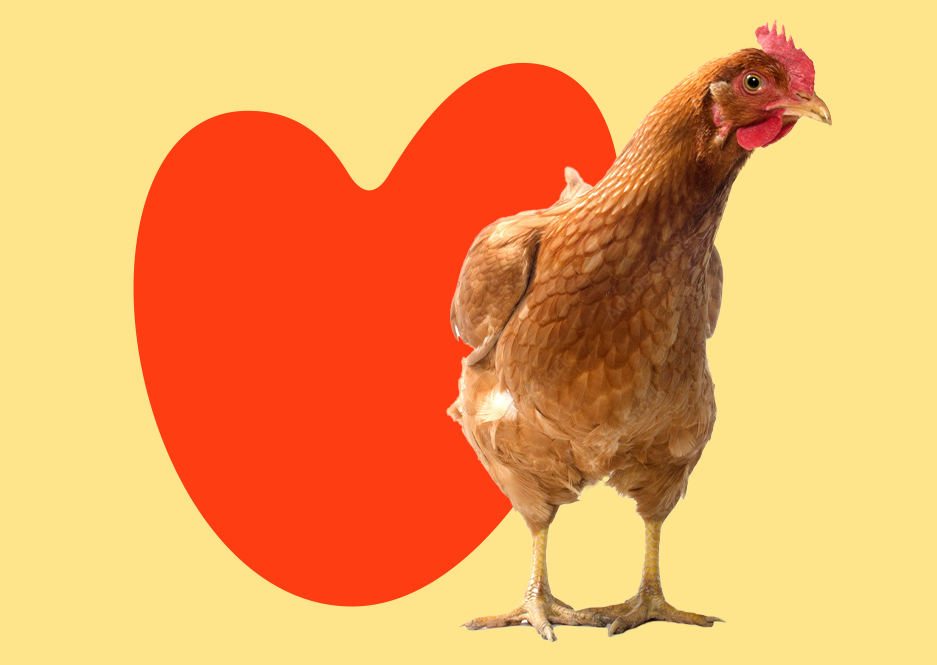 Even though what we're making is commonplace  — it's meat! — the way meat is regulated in the U.S. is rigorous, and rightfully so. Now that we have secured both FDA and USDA approval, we get a lot of questions about what it took to get here. For the past eight years, a large part of our journey has been forging a regulatory pathway for the industry. We're big believers in the importance of effective food safety regulation, and we know first-hand the hard work it takes on all sides to bring cultivated products to market. Heck, we believe in this so much one of our first hires at UPSIDE was a former food safety regulator from the FDA. Here's an overview of how it works.
First things first — what's the difference between FDA and USDA?
In the broadest sense possible, the U.S. Food and Drug Administration (FDA) and the United States Department of Agriculture (USDA) are the key federal agencies responsible for assuring the safety of America's food supply. But the purpose each serves is a little different. 
FDA was established in 1906 with a mission to protect public health by ensuring the safety, efficacy, and security of human and veterinary drugs, biological products, medical devices, and our nation's food supply, among other things. 
USDA is in charge of agriculture and food production in the US. It was founded in 1862 by President Abraham Lincoln, and since then, it has played a critical role in ensuring the safety of our food supply. USDA is specifically charged with regulating and inspecting meat, poultry, and egg products, as well as creating national dietary guidelines and managing nutrition assistance programs like SNAP.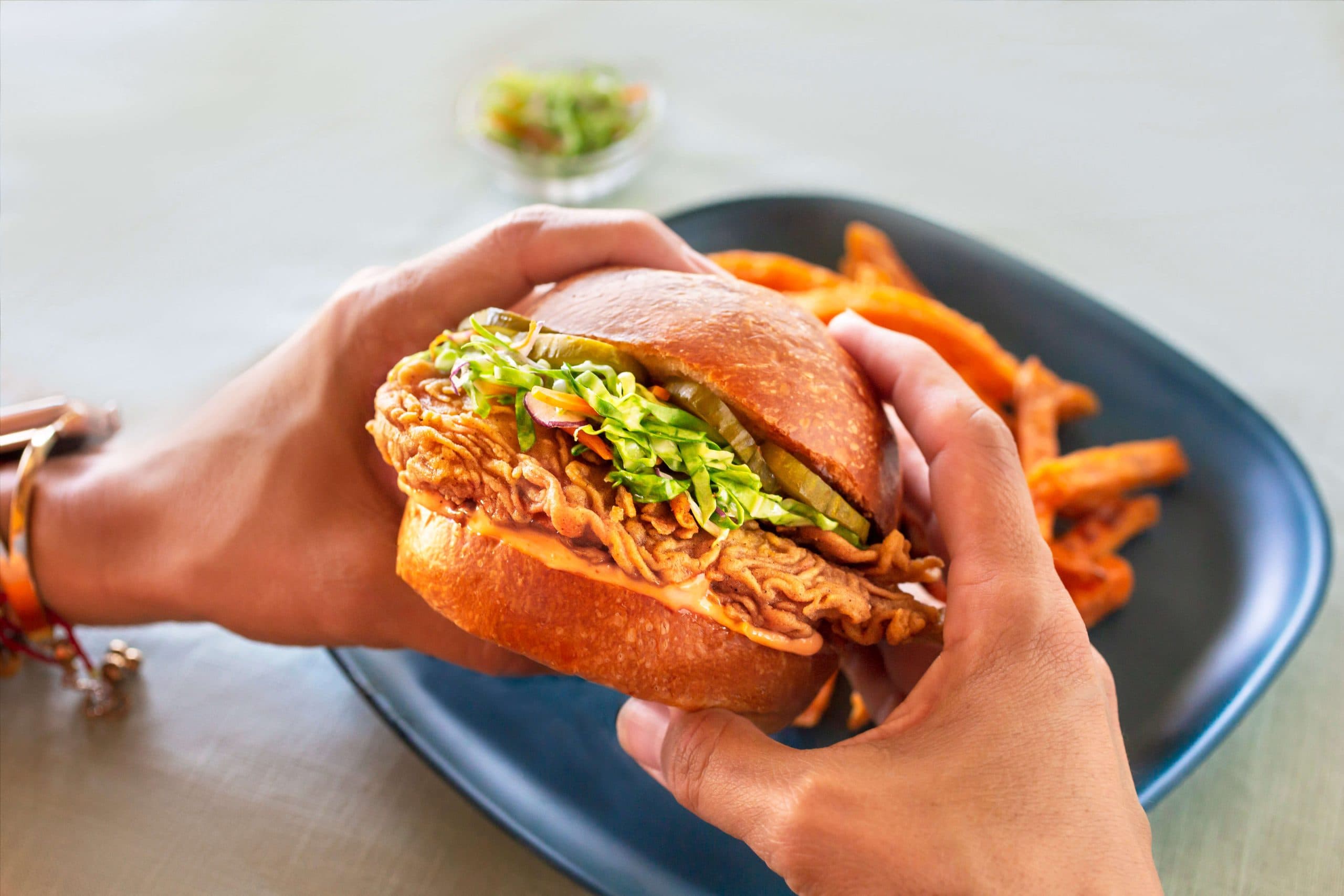 Why is UPSIDE's chicken regulated by both the FDA and USDA?
In short, it's because both are required for conventional meat regulation in the US. As with any new food ingredient, the FDA is charged with ensuring food made with UPSIDE cultivated chicken is as safe as other comparable foods. 
With conventional meat, FDA ensures the health and safety of animals prior to slaughter. The analog in cultivated meat is that the FDA evaluates the safety of cultivated cells "pre-harvest."  At the point of harvest, the cells transition from being cells to meat, and USDA takes over to ensure the meat is safely processed and packaged and is labeled truthfully and accurately. This is similar to conventional meat production, where the USDA takes over jurisdiction from the FDA as soon as the animal is slaughtered. UPSIDE will also have a USDA inspector on-site during our hours of operation.
So let's get into the weeds a little. How does the regulatory process work — and how did UPSIDE manage to secure approval?
In order to achieve an overall greenlight, UPSIDE's world-class team needed to clear a series of extensive and rigorous regulatory hurdles.
Our Vice President of Regulation and Public Policy, Dr. Eric Schulze, began working with both the FDA and USDA over six years ago. From the beginning, it was critical to UPSIDE that our products are regulated like all other meat in the US —because our cultivated chicken is meat! Prior to joining UPSIDE, Dr. Schulze spent six years working at FDA as a regulator of emerging food and drug biotechnologies. Before that, Dr. Schulze was an academic cellular biologist.
During this early time, UPSIDE began to assemble an industry-leading team of scientists and regulatory experts and became a vocal and influential advocate for a dual-jurisdiction regulatory path for the industry that ensured safety and still continued to encourage food system innovation. We even worked with the North American Meat Institute, the largest trade association for meat processors, in 2018 to define and support what would become the Formal Agreement between FDA and USDA to regulate cultivated meat. Since then, we've continued to write the book on the regulatory process for cultivated meat — literally — by paving the way with our historic precedents and first FDA and now USDA green lights.

In short, like any new food ingredient, the food producer must provide data and information that demonstrates that the production process and the resulting product are safe for human consumption. They do this by offering a voluntary consultation process where the company and the FDA engage in a discussion with data and information. This process doesn't have a formal timeline, but in general, a company can expect it to last at least a year.
Here's an overview of the process for getting regulatory clearance for cultivated meat in the US.
Part 1: FDA
Premarket Consultation UPSIDE submitted a substantial dataset to FDA to evaluate our entire production process, beginning with cell procurement, establishment of the cell lines and cell banks, the cultivated material, and all of the associated process inputs and controls. 
Food Facility Registration & Requirements For any food facility in the US, FDA requires confirmation that the facility complies with all Current Good Manufacturing Practice (CGMP) regulations. This includes:
> An up-to-date HACCP document
> Adequate cleaning and monitoring procedures
> An up-to-date Food Safety and Defense Plan
No Questions Letter After all of these requirements have been vetted, and the FDA has "no further questions" about the safety of our facilities or processes, FDA issues a letter formally accepting UPSIDE's conclusion that our cultivated chicken is safe to eat. UPSIDE was the first cultivated meat company in the world to receive an NQL, which happened in November 2022.
Part 2: USDA
Following this greenlight from FDA, the U.S. Department of Agriculture (USDA) is then responsible for issuing:
Grant of Inspection (GOI)  An in–person inspection of our manufacturing facility, EPIC, confirms that our facility meets similar regulatory standards as conventional meat facilities, including required operating documents, staff training, and USDA inspectors onsite during hours of operation. 
Label Approval As with conventional meat, the USDA is also responsible for labeling cultivated livestock, poultry, and (fun fact) catfish products. Under federal law, they are required to ensure that meat labels are clearly and accurately labeled with information, including the name of the product, ingredients, and handling instructions.  
Following label approval, each UPSIDE product produced under supervision from the USDA will bear the USDA seal  — the same one you'll find on conventional meat.
What does ongoing regulation look like?
On an everyday basis, USDA inspectors will be onsite at UPSIDE's production facilities during our hours of operation. FDA will be onsite for periodic inspections. 
Will UPSIDE have to get regulatory approval for each new product?
At this time, FDA has continued to encourage producers to contact the FDA early and often with regards to new products. As we introduce additional products, we will continue to work with both FDA and USDA to ensure that they're safe and truthfully labeled.