From Research to Restaurant: Eight Epic Years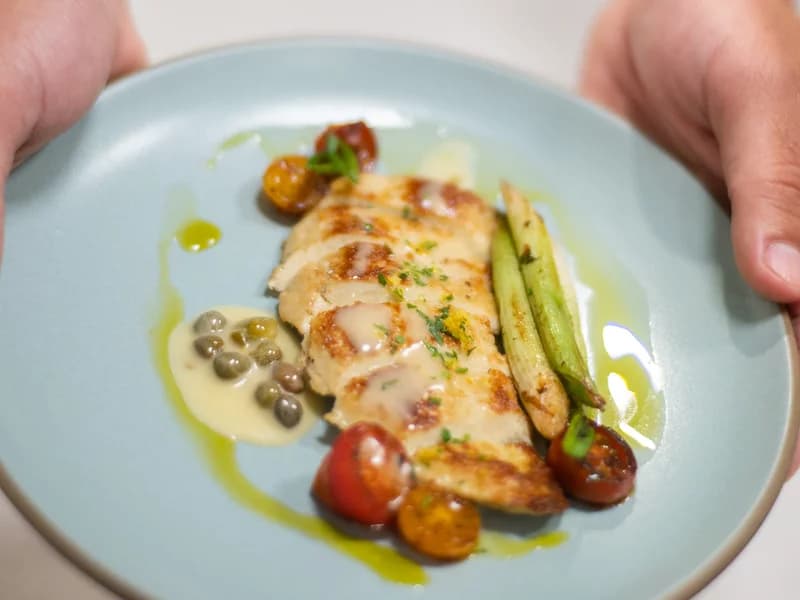 Eight years ago, our CEO Dr. Uma Valeti founded what is now UPSIDE Foods to create a more humane and sustainable way to put meat on tables across America. 
After receiving FDA and USDA approval, UPSIDE chicken is now on the menu at three-Michelin star chef Dominique Crenn's Bar Crenn. To get from research to restaurant in eight short years took courage and conviction to overcome the hurdles (and skepticism!) that come with forging a new path. 
Our work is far from over, but there's no denying that the last eight years have been full of hard-won, concrete progress. As we close one chapter in UPSIDE's history and embark on another, we're reflecting on eight pivotal milestones on our journey to make meat a force for good. 
#1. Getting Off the Ground
It all started at, well, the beginning.
In 2015, Uma decided it was time to take what he'd learned in his career as a cardiologist – repairing heart muscle – and apply it to one of the world's most pressing issues: how we produce our meat. Our food system's status quo is unacceptable, and meat production is emblematic of the problem: it's inefficient, inhumane, and harmful to the environment.
Uma founded UPSIDE Foods to address that problem. And while that may not seem at first blush like the milestone that it was, consider what Uma had to overcome to persuade those around him to drop everything and pursue this long-shot, larger-than-life mission with him.
 "We chose to reject the status quo and instead pursue a more efficient, more humane, and more future-friendly way to grow delicious, high-quality meat for food lovers everywhere," Uma says. "To be honest, we didn't see another option."
#2. Moving from Science Fiction to Reality
The very next year, in 2016, UPSIDE's small team produced the world's very first beef meatball cultivated from real animal cells.  It made headlines around the world, with Newsweek declaring, "Lab Grown Beef Will Save the Planet." In 2017, the company succeeded in creating cultivated chicken, followed by duck. What had seemed like science fiction just a few years earlier was validated as a product, an industry, and a real, tangible path to a better future.
#3. Cultivating a Big Tent
To pursue this future, we needed to start building a community of diverse stakeholders who believed in our bigger mission of meat as a force for good. Our Series A financing round brought in major impact investors like Bill Gates, Richard Branson, and Kimbal & Christiana Musk, meat companies like Cargill and Tyson, and major VCs like Threshold. Series B followed with strong investments from former Whole Foods CEO John Mackey, Softbank Group, Norwest, and Temasek. Around the same time, UPSIDE Foods co-founded The Association for Meat, Poultry and Seafood Innovation (AMPS Innovation), the world's first trade association for cultivated meat. These were the seeds of our "Big Tent" approach: building a community of diverse stakeholders to join forces behind a single, bold, and compelling mission. We set out to create an industry and ended up creating a movement. 
#4. Embracing the UPSIDE
As a company, we took some time in 2021 to think about not just what we wanted to accomplish but who we wanted to be. We rebranded from "Memphis Meats" to a name more befitting what we offer the world: UPSIDE Foods, benefiting animals, the planet, and people. We also announced our first chef partner in three-Michelin-star chef Dominique Crenn — a visionary culinary pioneer and artist who, in 2018, took meat off her menus, citing the consequences of factory farming.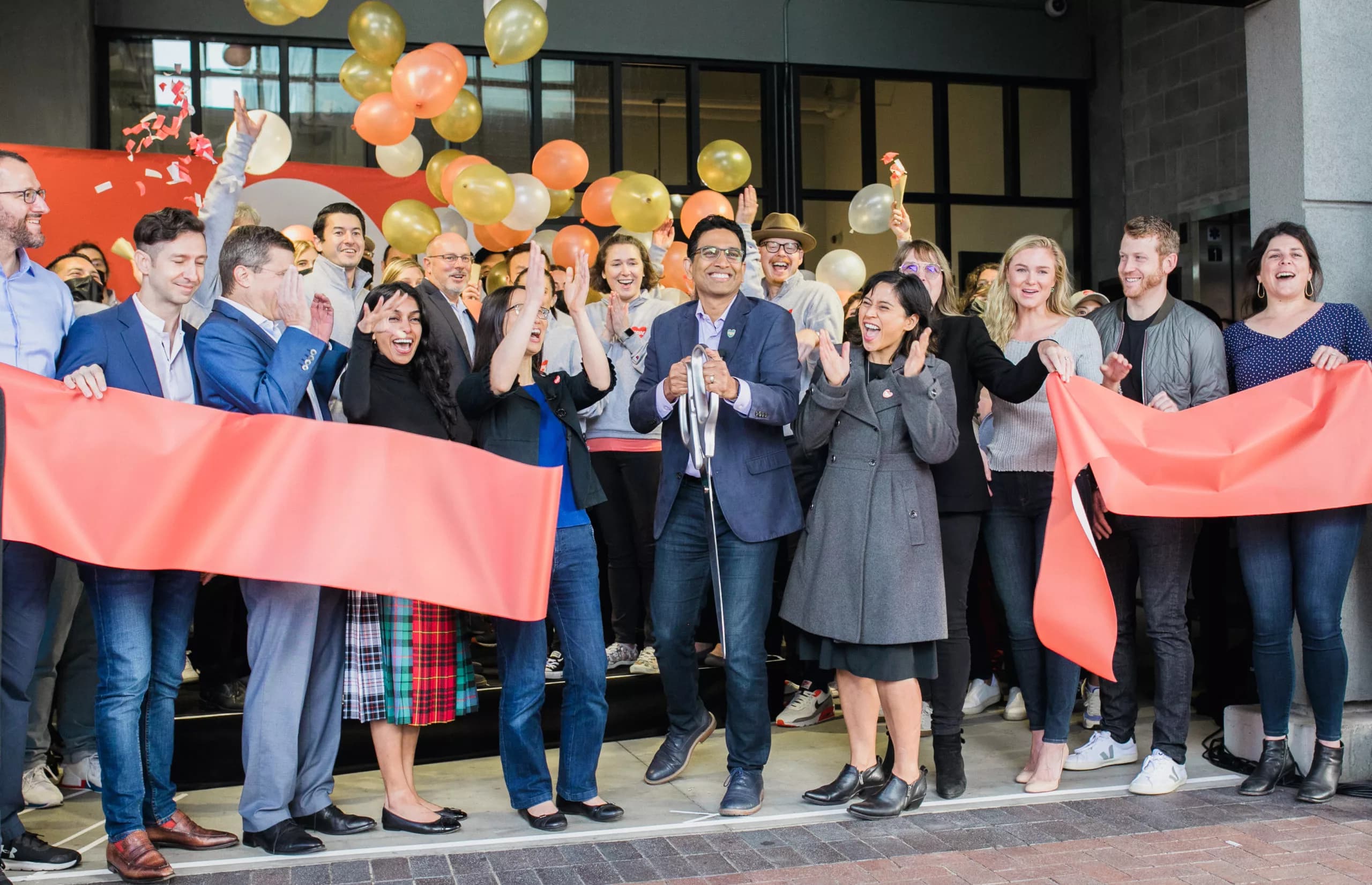 #5. More EPIC breakthroughs
Also in 2021 (kind of a big year for us!), we opened our new production facility: the world's most advanced Engineering, Production, and Innovation Center, aptly called EPIC. This pilot facility is designed to allow us to test, learn, and develop our next generation of products. Two crucial scientific breakthroughs followed: 
— Development of an animal component-free cell feed (a blend of nutrients we feed the cells so they can multiply and grow), critical as animal components pose challenges to both the mission and economics of cultivated meat. 
— Development of a cell line that doesn't rely on platelet-derived growth factors, opening an opportunity for our meat to ultimately be less expensive to produce (a crucial factor in scaling).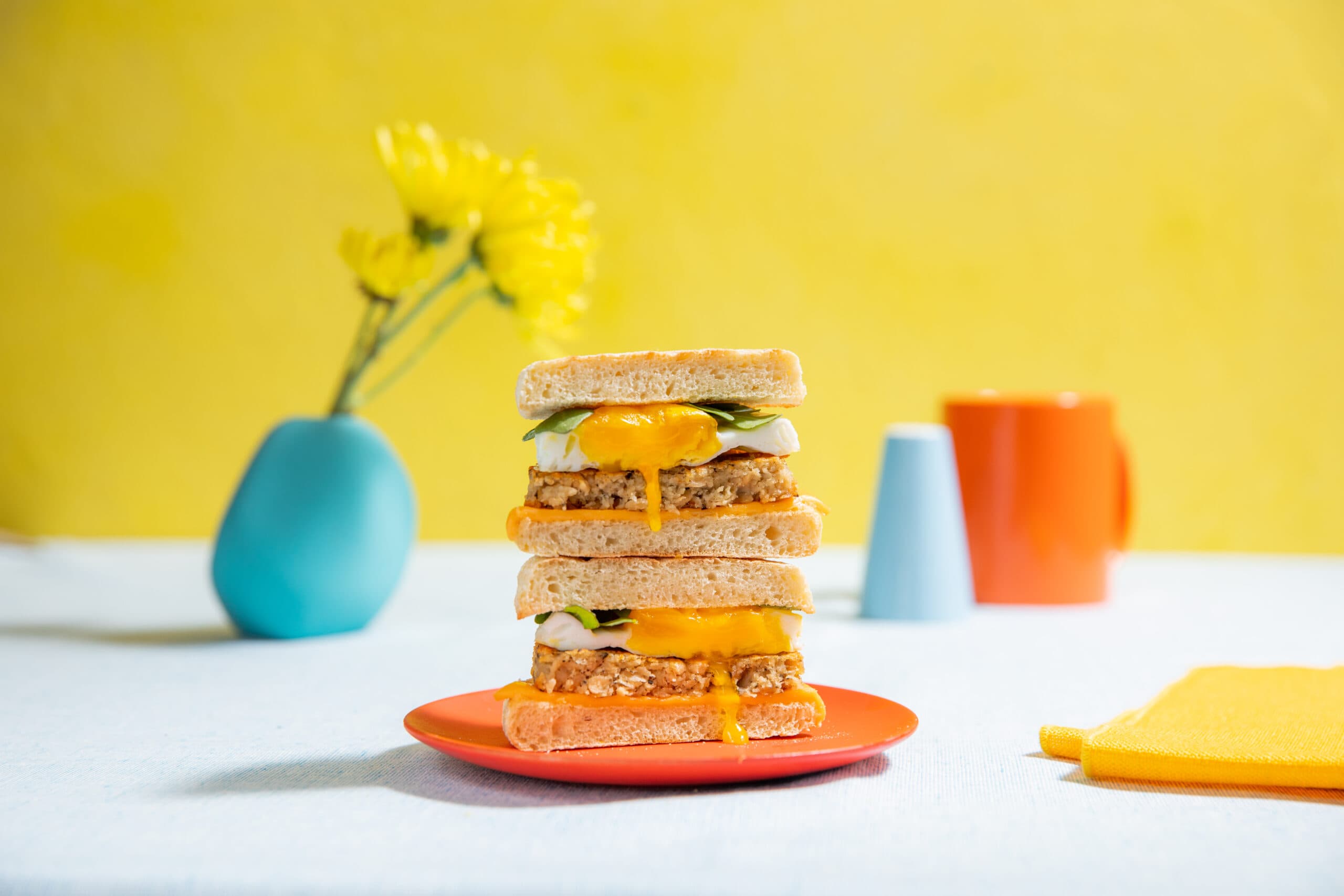 #6. Expanding our Food Portfolio
Fact: Americans consume 8 billion chickens — roughly 100 pounds per person — a year. As a nation, we clucking love chicken. So, in 2023, after years of development and product testing, UPSIDE was thrilled to announce the expansion of our product portfolio to include a range of delicious ground-type products to complement our flagship chicken filet, including breakfast sausage, dumplings, and fried chicken patty sandwiches. And that's just the beginning!
#7. Approved for Sale! 
In November 2022, we were the first cultivated meat company to receive a green light from the US FDA. In the spring of 2023, we gained full regulatory approval for commercial sale after clearing the USDA's Grant of Inspection and label approval process. The story of this historic milestone was picked up around the world. 
"I have to be honest," says Eric Schulze, UPSIDE Foods' VP of Product and Regulation. "I took a deep breath for what felt like the first time in nearly a decade after the US FDA greenlight. Not just because it was a weight off my own chest, but because of what it meant for the world. 
"Real progress, especially the kind that depends on new science, is extraordinarily difficult to accomplish and to work through the system. But moments like these remind us that the outcome is more than worth the difficulty."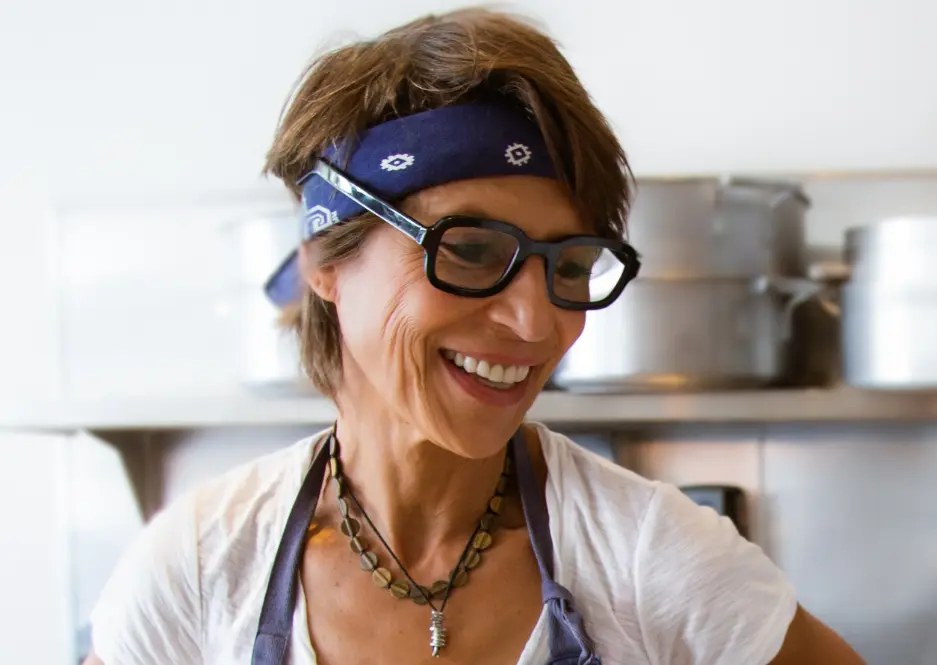 #8. Setting the Table
Now, we're thrilled to be preparing to host guests at Bar Crenn in San Francisco for a historic meal: The first service of UPSIDE Chicken, prepared by world-renowned chef Dominique Crenn. It will no doubt be a historic moment — not just for us, but for cultivated meat and what it promises for animals and the planet — and it will be delicious!
It took a lot of hard work to get to this point, and it will take an equal amount of hard work to reach our next milestone: scale. But at UPSIDE, we're not exactly the types to run from a challenge. Follow us on social and sign up for our newsletter for updates on future reservations at Bar Crenn and updates as we continue to make progress in pursuit of our mission.